(Patent Pending and Proprietary Technology of SOS, Inc.)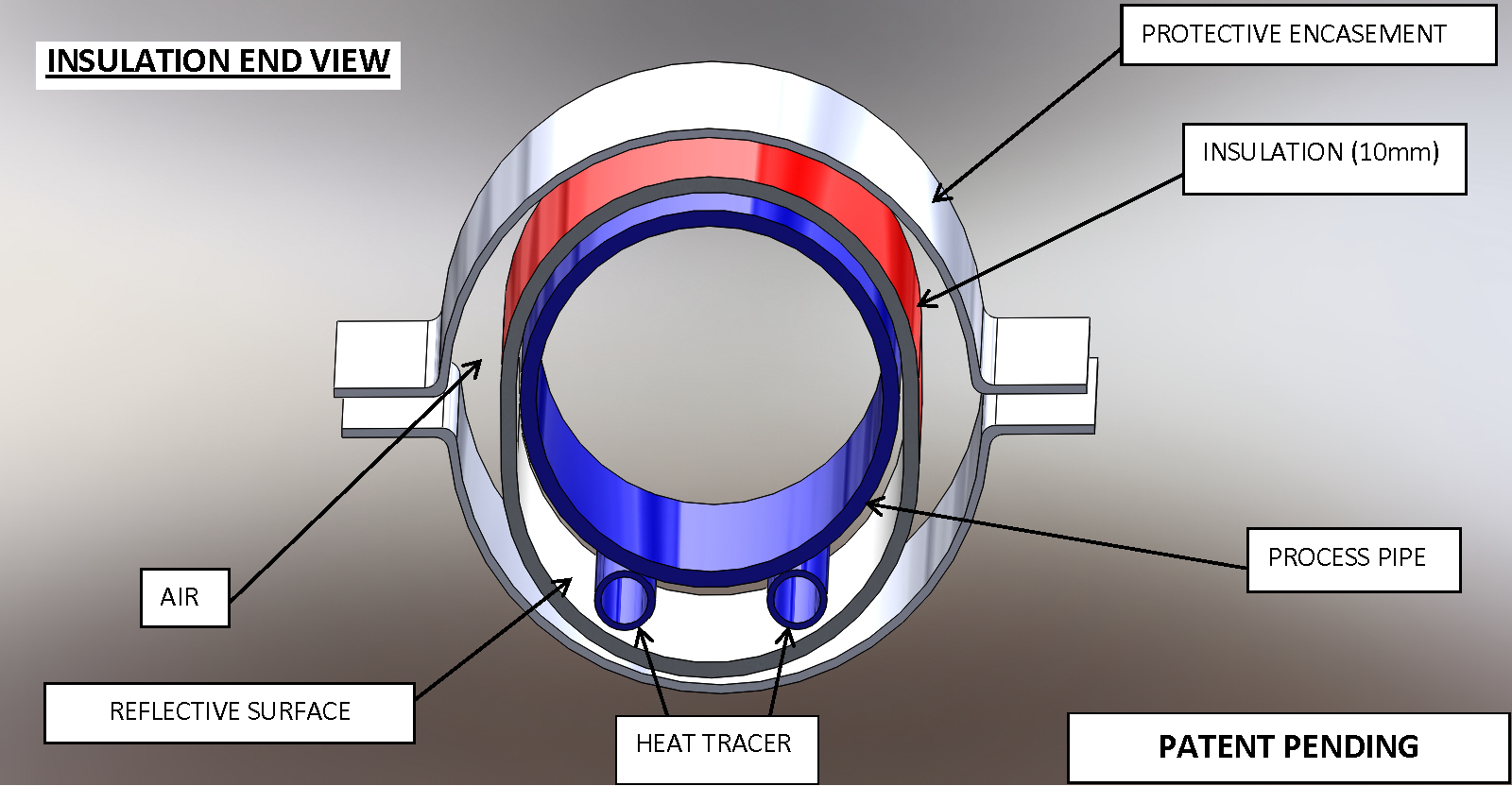 The Reflective Insulation is as effective as a steam jacket or other pipe heating systems, but without the hassle of bulky and/or complex equipment and will significantly reduce the time and cost over existing pipe heating systems.  The Reflective Insulation System is a new method of pipe heating, with a simple and effective design to resolve major issues in any process plant.  Full jacketed systems may be the overall best pipe heating system; however, the obvious disadvantages are:
Higher cost per linear foot
Longer time to fabricate
Longer installation time
Should the inner core develop a leak, the resulting steam that leaks into the process system will create corrosion and blockage.  Due to the design, it is virtually impossible to find the leak in the system.  The advantages of the SOS Reflective Insulation System are:
Lower cost per linear foot
Most work can be done by anyone (easy to install standard steam traces)
Shorter installation time and ease of use (SNAP-ON cover and the provided aluminum wrapping)
In conjunction with our Snap-On insulation technology, you will have the ability to easily remove and replace the insulating components without incurring damage to the insulation.  This means NO MORE tearing off calcium silicate, insulating materials.